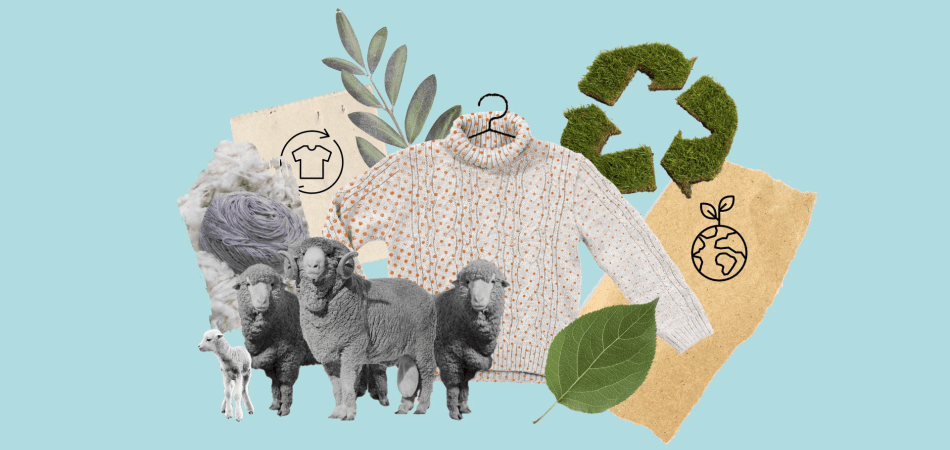 For many years now, the concept of circular design has developed considerable support in the textile industry. This method of garment creation uses regenerative materials, keeps garments in use for as long as possible and provides for reuse and recycling, as well ensuring that designs can easily biodegrade when they eventually reach the end of their lives. The International Wool Textile Organisation (IWTO) explains why wool is inherently suited to circular design.
Why Is Wool So Perfect for Circular Design?
In short, wool's high suitability for circular design comes from the fact that the fibre itself is inherently circular. In addition to being 100% biodegradable and sustainably sourced, it is also highly reusable and recyclable. Woollen garments can be worn for 20-30 years and can easily be repaired during its primary lifetime. It can be passed on, resold or donated to be used by another wearer for several more years. When a garment reaches the end of its first life, it can be recycled, with the fibres being put to all-new uses. Finally, when the fibres have genuinely reached the end of their useful lives, they can be returned to the earth. Wool fibres biodegrade in both water and soil, and break down into valuable nutrients that enrich the soil, which can either provide new grazing land for sheep, or a rich base for the planting of crops. This inherent renewability makes wool the ultimate circular fibre.
Read Next: The Capsule Collection: Introducing the 100 Mile Jacket
Promoting Circularity
The Woolmark Company has launched an initiative to encourage designers to embrace wool's inherent circularity. The Circularity hub on the company's website is aimed at providing up-to-date information, toolkits and guides to help designers and other professionals throughout the wool supply chain, both to understand and implement wool's circular benefits. John Roberts, CEO of Woolmark's parent company, Australian Wool Innovation, says that circularity is about far more than just recycling: "It is true circularity, with the potential to reduce environmental impacts such as carbon emissions and biodiversity loss. It's these inherent properties of wool which perfectly align to the basic principles of the circular economy."
Learn More About Wool and All Its Uses and Benefits
This overview only scratches the surface when it comes to demonstrating the inherent sustainability of wool. For more information on wool's circularity, as well as its many uses, or international animal welfare standards guiding the care of the sheep that give us this incredible natural fibre, download some of our fact sheets.
Now Read: An Inside Look at the Australian Wool Supply Chain