Although human sweat has no scent itself, unpleasant odour can build up over time as bacteria develops on clothes. Wool's natural characteristics create a micro-climate that limits that process, making woollen garments permanently odour resistant.
Compared to synthetic textiles, wool's natural properties combine very effectively to resist the build up of bacteria and the resulting odour:
Wool can 'breathe', absorbing up to 35% of its own weight in moisture during exertion, which is then moved away from the skin and naturally released as vapour into the air
By absorbing moisture and keeping skin dry, wool reduces the amount of body odour that is caused by sweat and its contact with any bacteria on the body
While synthetic clothes have to be washed regularly, wool can easily be freshened up through airing out as it does not retain odours.
The odour resistant properties of wool make it an ideal fibre for next-to-skin products such as underwear, socks, base layers or t-shirts. The public can feel comfortable in woollen garments while being active outdoors, playing sports, and simply spending long days at work or travelling, without worrying about the risk that their clothing will start to smell.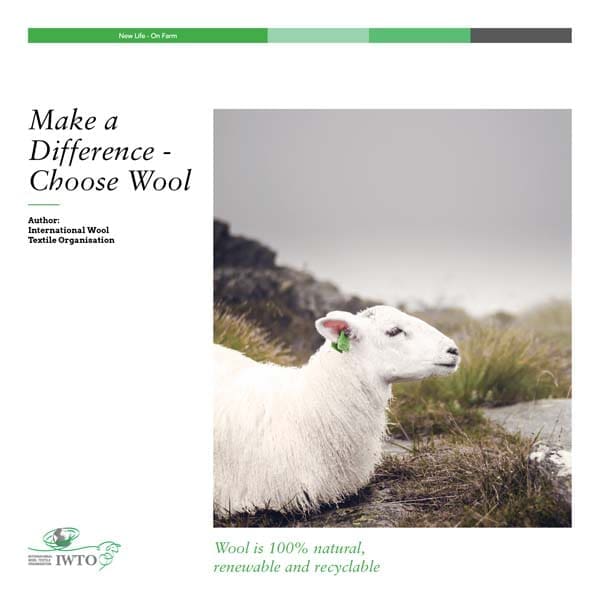 Choose Wool