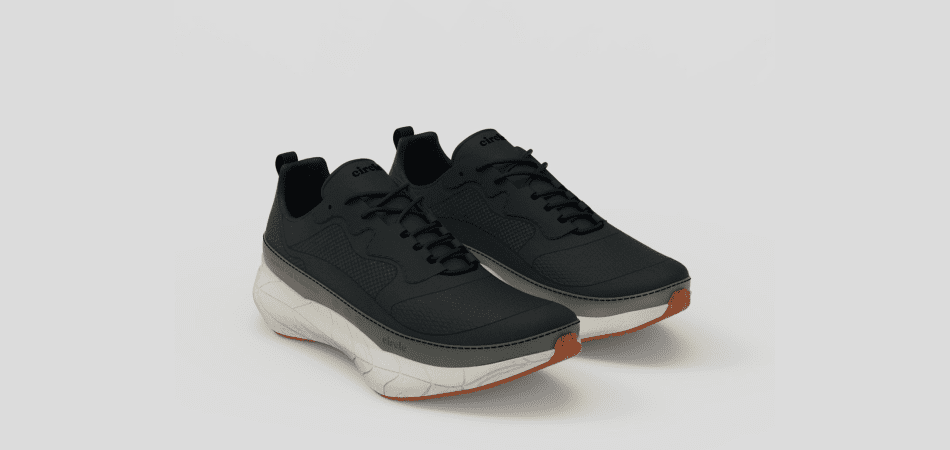 In the ongoing push for greater traceability in apparel and footwear, French brand Circle Sportswear has designed a new running shoe that takes the concept of traceability to a new level. International Wool Textile Organisation (IWTO) introduces the SuperNatural Runner, which features a 100% Merino wool lining, and Merino-Tencel blend woven upper.
High Performance Meets Traceability
This is a running shoe unlike any other. The running shoe market has long relied on synthetic materials for its products. There's a line of thinking that synthetics equal better performance. The Supernatural Runner turns that thinking on its head. This is a shoe that respects the environment and optimal performance.
It took three years of intensive research to get it right. The final design unites
usage and performance for even frequent and heavy-footed runners, without generating any post-consumer waste at the product's end of life.
Wool Partners in Performance
For innovations like this to be a success, it's important to find the right partners. Circle Sportswear's search for wool partners led them to The Woolmark Company and Südwolle Group.
The Südwolle Group is global producer of quality worsted yarn for all applications, while The Woolmark Company is one of the world's leading authorities on Merino wool. Working together, these two suppliers provided Circle Sportswear with the assurance of the highest quality in wool from farm to retail.
Read Next: Uniting the Wool World
A Significant Shift in The Running Shoe Industry
The components that make up the SuperNatural Runner work together to make a shoe with amazing properties. The woven upper is a blend of RWS certified wool and TENCEL™, helping your feet stay at the right temperature. The weave has been engineered to get the highest level of durability from the yarns. Inside, the Merino wool linings reduce odour and also help with thermo-regulation.
The non-wool components are just as important. The midsole, using an innovative foaming manufacturing process, is 50% bio-based and can be recycled to create new midsole materials with no loss of performance. The outsole, made of biodegradable rubber, is designed for optimal first strides.
Being made of biodegradable rubber, the outsole doesn't leave behind persistent microplastics. Of course, the wool components don't either! Learn more on our page about microplastic pollution and why wool is part of a solution.
Get Involved with the Development Process
Circle Sportswear invited pre-order customers to take part in the development process. While the pre-order process is now closed, you can still subscribe to a wait list in case new spots become available.
Through this collaboration, costumers get exclusive insights into the development, testing and manufacturing processes, and will have the opportunity to help choose the final details of the product.
Learn All You Need to Know About the International Wool Industry
For more information on the wool industry around the world, take a look at our fact sheets, statistics and guidelines.