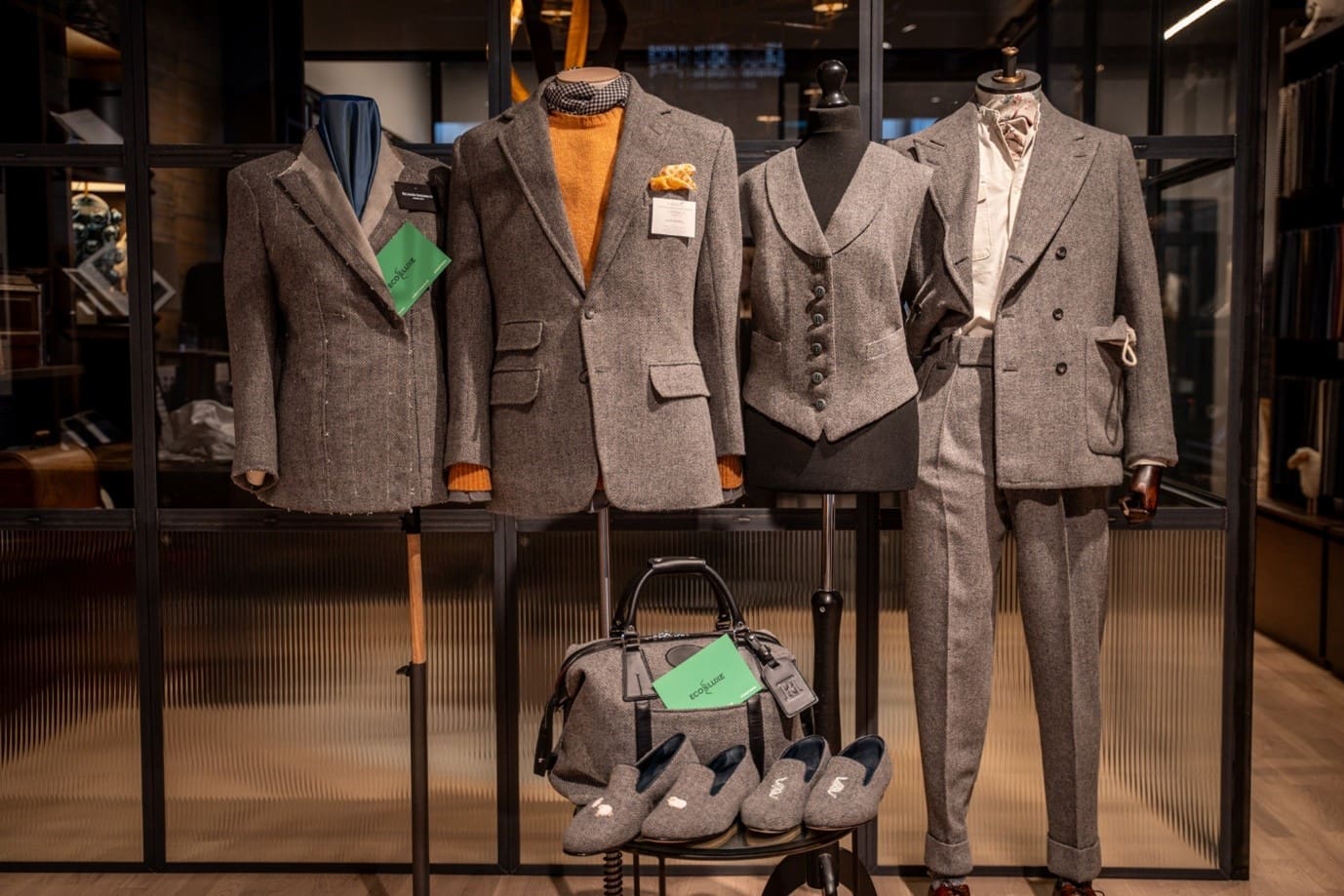 The Campaign for Wool launched its Wool Month activities again in October 2023. International Wool Textile Organisation (IWTO) runs through some of the highlights of this year's campaign, which took place under the title, "Keep Warm With Wool".
Keep Warm With Wool
September and October mark the beginning of autumn in the Northern hemisphere. For this reason, the Campaign for Wool decided to go back to basics and one of the main reasons we use wool in the first place – to keep warm. This was particularly appropriate as retailers throughout the Northern hemisphere began stocking up with their winter collections. The Campaign took the opportunity to promote wool's benefits as a sustainable to keep warm, at a time when energy costs have never been higher, and everyone is looking for ways to stretch their budgets and reduce carbon emissions.
Read Next: An Inside Look At Holly Molly Skincare
Eco-Luxe – Savile Row Collaboration
As part of the Wool Month celebrations, Eco-Luxe, a company dedicated to the creation of sustainable products, got together with several leading Savile Row tailors to introduce a new recycled wool cloth. Some of the tailors who added their names to this project were Anderson & Sheppard, Gieves & Hawkes, Dege & Skinner and Kathryn Sargent. Eco-Luxe approached the participating tailors and collected all their excess fabric cuttings for months, gathering over 200kg of textile waste. The cuttings were sent to iinouiio Ltd, which used the UK's first fibre opening' machine to convert the scraps into yarn. iinouiio is dedicated to the creation of recycled fibre and a philosophy of textile circularity. Based in Yorkshire, it reclaims hundreds of kilograms of scrap wool and converts it into reusable yarn.
The new yarn was sent to Woven in the Bone in Scotland, a micro mill producing artisan and bespoke cloths. Woven in the Bone used the yarn spun from the reclaimed wool to create 36 metres of grey herringbone luxury cloth, which the tailors then used to create new ranges of beautiful luxury garments.
Peter Ackroyd, COO of The Campaign for Wool said of the project: ""The Campaign for Wool is delighted to see the development of a scheme to ensure tailors on the Row spare no effort in ensuring almost zero waste occurs in the already ecologically efficient creation of bespoke clothing. To see further life given to what would be considered waste is particularly encouraging. Wool, unlike the vast majority of fibres, at the very end of its life, is perfectly biodegradable and if buried, actually enriches the soil."
Learn All You Need to Know About the International Wool Industry
For more information on the wool industry around the world, take a look at our fact sheets, statistics and guidelines, or visit our website.