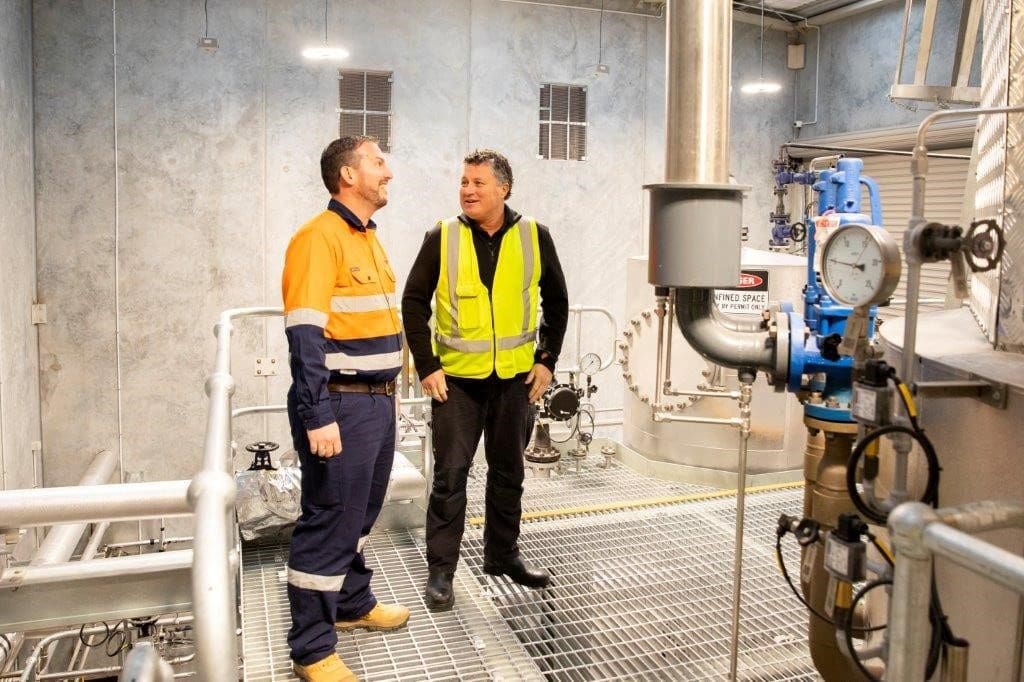 WoolWorks is the world's largest wool scourer, based in the South Island of New Zealand – Timaru, South Canterbury to be precise. WoolWorks recently announced that it has reached a major milestone in terms of energy efficiency and environmental impact, by replacing its old coal boiler with an e-boiler. International Wool Textile Organisation (IWTO) explains why this is so important, and how its example can further boost the wool industry's standing as a leader in the area of sustainability.
WoolWorks Boiler Conversion Project
WoolWorks New Zealand explained that this latest conversion project is a "significant step towards our commitment to reducing our environmental impact and promoting sustainability within our organisation, and more broadly across the global wool and textiles sector. This aggressive decarbonisation initiative positions WoolWorks as a world leader in the early-stage manufacturing of wool.
WoolWorks has always maintained a commitment to sustainability, but this new initiative is bold new step in the direction drastically minimising environmental impact. Across its entire business, the company has committed to a 46% reduction in carbon emissions by 2030 (using 2019 as the baseline year). This latest project could help them to reach that goal six years early.
Read Next: ITMA 2023: Transforming the World of Textiles
Reducing CO2 Emissions with Renewable Energy
The remarkable step that WoolWorks have taken to accelerate its achievement of its sustainability goals consisted primarily of replacing its existing coal-powered boiler with an e-boiler. This switch from fossil fuels to renewable energy resulted in an immediate and sizeable reduction in the business's carbon footprint. The initiative involved removing the old boiler and installing an 8.5MVA electrode boiler and industrial heat pump. The new system is projected to decrease WoolWorks' annual carbon emissions by more than 11,000 tons.
Engaging with Science Based Targets
To support the move towards reducing carbon emissions, WoolWorks has committed to the Science Based Targets Initiative (SBTi). WoolWorks has pledged a 46% reduction on CO2 emissions by 2030, using 2019 as the baseline year. With the decarbonisation programme in Timaru, WoolWorks expects to achieve this by 2024.
In choosing to work with the SBTi, WoolWorks joins some of the world's leading companies. The likes of Apple, Tesla and IBM have committed to positive climate action through the SBTi platform. Follow WoolWorks' progress at sciencebasedtargets.org/companies-taking-action.
Learn All You Need to Know About the International Wool Industry
For more information on the wool industry around the world, take a look at our fact sheets, statistics and guidelines.
Now Read: ITMA 2023: Recycling Tech