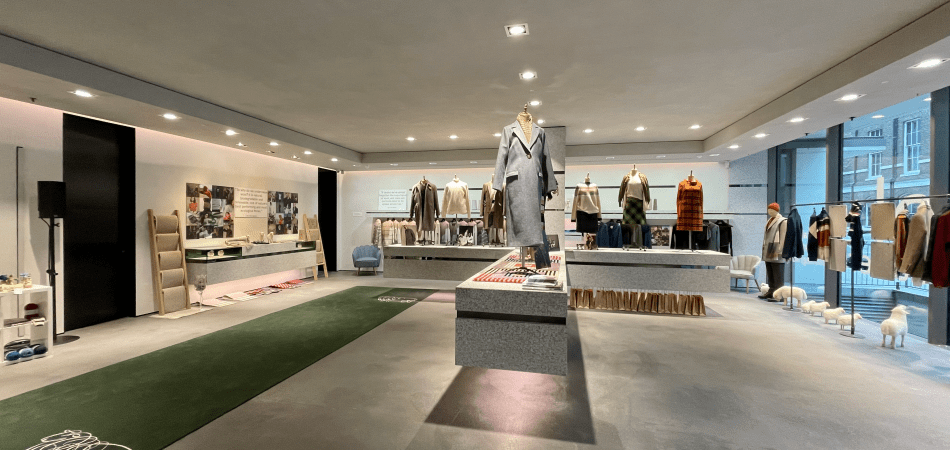 In October 2022, The Campaign for Wool and its supporters came together to celebrate Wool Month. The month-long event is aimed at highlighting the attributes and benefits of wool – in particular, its many environmental advantages. International Wool Textile Organisation and its members were key participants in the event.
Wool Month was originally known as Wool Week and was organised as a collaborative effort involving farmers, textile manufacturers, carpet makers, fashion and interior designers, artisans, and other textile industry role players. The aim was to promote wool as a natural fibre with numerous uses and environmental benefits. Over a number of years, the event was extended to two weeks and then, in 2021, was upgraded to an entire month.
Why Wool Matters
The most recent edition of Wool Month is aimed to explore the significance of wool through a myriad of participants and events, delving into the question of "Why Wool Matters." All contributors were encouraged to share their unique perspectives on the essential role of wool. In doing so, Wool Month 2022 encouraged individuals to ponder more deeply about the products they purchase, the choices they make, and their environmental impacts.
This theme holds paramount importance, especially given the ongoing global battle against climate change and its repercussions. Notably, prominent global brands were active participants in the month-long series of events. The launch took place in Yorkshire, renowned as the primary hub for wool manufacturing in Britain, with a flagship event in London a few days later. These gatherings provided leading brands with a platform to not only showcase their products but also underscore their commitment to the principles and goals of Wool Week. Distinguished brands such as Marks & Spencer, which introduced its innovative Originals Menswear Collection, as well as women's fashion label Hobs, luxury brand Brora, and Merino wool specialist Gerber & Co, were among the noteworthy participants.
Read Next: Wear Wool, Not Fossil Fuel
The History of The Campaign for Wool
Wool Month is an initiative of the Campaign for Wool, which was launched just over a decade ago to promote the desirability of wool. The British wool industry, as well as stakeholders around the world, have all benefitted from the various initiatives launched by the Campaign. Its Dumfries House Declaration, launched in 2016, provided a 10-point standard for the wool industry, which has been adopted by many stakeholders throughout the sector. Under the auspices of its patron, HM King Charles III, the Campaign for Wool continues to advocate for wool as a beautiful, versatile, robust, and environmentally friendly fibre.
Learn All You Need to Know About the International Wool Industry
For more information on the wool industry around the world, take a look at our fact sheets, statistics, and guidelines.