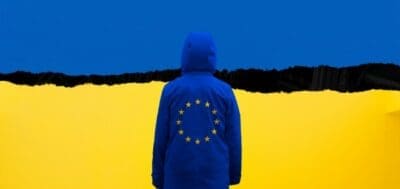 Andy Caughey and the team at Armadillo Merino® are offering an opportunity to do something in direct support of the people of Ukraine.
Armadillo Merino® garments were initially designed for tactical operators and first responders, so its next-to-skin garments are well suited for the Ukrainian people operating near the front line.
On a fortnightly basis the Armadillo Merino® will despatch consignments of donated Armadillo Merino® garments through its network in Poland and Ukraine for distribution to people supporting the front line.
How You Can Help
You can support by donating an item or two of clothing. Anything you donate will be matched by Armadillo Merino® with an equivalent number and style of garments. For example if you buy and donate two pairs of socks, Armadillo Merino® will send four pairs. If you buy and donate a shirt, Armadillo Merino® will send two shirts.
How to donate: Place an order the way you normally would.  Then use the code "supportUkraine" or click here for the code to be automatically applied when you go through to the website. With the code, Armadillo Merino® will know to reserve that order to support Ukraine. It will be sent there rather than to you.
Your generosity will help to improve the comfort levels of the many Ukrainians protecting their communities.
Spread the Word
Please also help by spreading the word by sharing this initiative with friends and family who may be able to donate as well.
Are you in the wool business and have an initiative of your own you'd like to share? Write to IWTO at iwto@iwto.org with the details!
Read Next: Why Wool Matters
Photo by Daniele Franchi on Unsplash