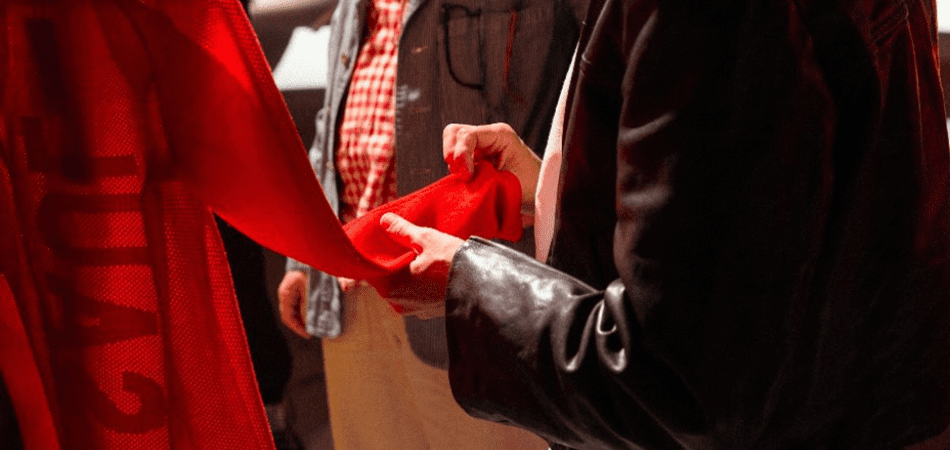 The International Woolmark Prizes are awarded every year to celebrate outstanding fashion talents from around the globe, who showcase the beauty of Australian Merino wool.
Here, the International Wool Textile Organisation introduces the 2022 winners of this prestigious fashion award.
International Woolmark Prize Winners 2022
The three winners of this year's International Woolmark Prize Winners represent three different wool-producing countries. Saul Nash is a London-based designer who took home the International Woolmark Prize this year. The Karl Lagerfeld Award for Innovation went to South African design house MMUSOMAXWELL, and the Supply Chain Award went to Knitwear Lab, a Dutch knowledge and research hub for innovative, design-driven knitwear solutions.
Read Next: Natural Fibres Meet at Heimtextil
Saul Nash – International Woolmark Prize
Saul Nash is a luxury menswear brand that specialises in contemporary sportswear and technical garments cut. Inspired by Saul's background as a dancer and choreographer, the label often references his personal experience as a person of colour growing up in London. The label's designs are designed to facilitate greater freedom of movement.
MMUSOMAXWELL, Karl Lagerfeld Award for Innovation
MMUSOMAXWELL is a fashion brand based in Johannesburg South Africa. It was founded in 2016 by Maxwell Boko and Mmuso Potsane. The duo met through an internship program, having similar interests, views and aesthetic relating to design. The brand has rapidly developed a reputation for ready-to-wear high-end womenswear. It prides itself on ethically creating garments inspired by African heritage and contemporary culture
Knitwear Lab – Supply Chain Award
Knitwear Lab was recognised for its contribution to the International Woolmark Prize and for giving access to technology and R&D in flat-bed knitting to emerging brands in a way that is specific to their needs.
Knitwear Lab collaborated with Saul Nash on several innovative 100% Merino wool fabrics, such as a compression wool hybrid jersey/airtex mesh knit and a double-faced jersey with integrated mesh holes. These breakthrough fabrics allowed Saul Nash to bring his vision to life. Knitwear Lab also further developed its relationship with finalist Ahluwalia, assisting her in developing her Nollywood-related designs.
Learn All You Need to Know About the International Wool Industry
Wool fashion is on the rise, and it is wonderful to see the innovative designers getting recognition for their work.
For more information on the wool industry around the world, take a look at our fact sheets, statistics and guidelines.
Now Read: Celebrating Wool Outdoors