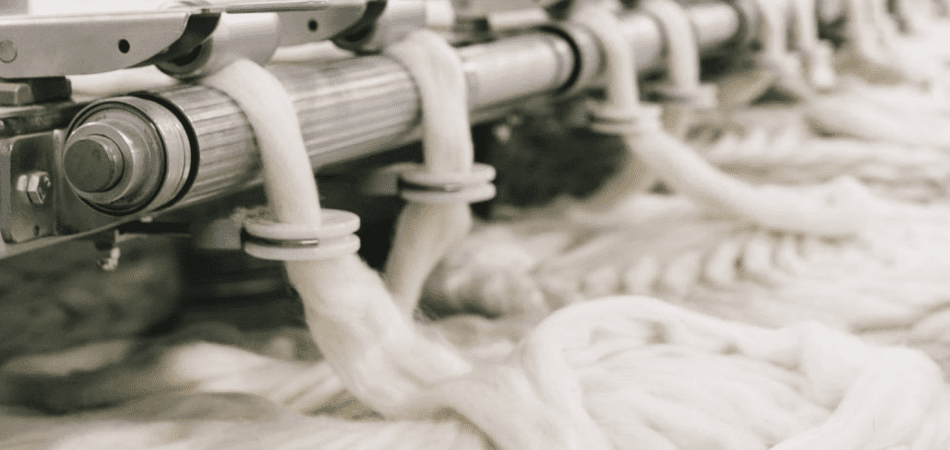 The global wool industry is thriving, diverse, highly sustainable and lucrative sector. For those working in or with the wool sector, it is important to understand its key facts and statistics. Here is a brief introduction to today's wool textile industry. For a more complete picture, you can purchase a copy of International Wool Textile Organisation's Market Information document – find out how here.
Understanding the Global Wool Textile Industry
Wool is a globally traded commodity, with 1,949.5 mkg (million kilograms) of it bought and sold around the world each year. It is a fibre with incredibly diverse uses. It is a primary input in sectors such as fashion, activewear, interiors, flooring, aviation, architecture and manufacturing. Its utility gets pushed even further every year, as research and development reveal more and more benefits.
The industry employs millions of people in a variety of roles, from farm hands to textile workers and retail staff. According to the World Organization for Animal Health (OIE), 300 million of poor rural families rely on small ruminants like sheep to make their living.
Read Next: Why Wool Matters
Wool Sheep
Most people don't realise how many sheep there are in the world – or how many species exist. Roughly 1.2 billion sheep produce the world's wool, and the sheep farming experts count no fewer than 1,000 different breeds. Merino or Rambouillet sheep produce the best wools for apparel, whereas Romney or Scottish Blackface sheep are chosen for their coarse wools which are used for décor and carpets.
The Role of The IWTO
The IWTO is the primary global body for the wool trade, industry, advocacy and networking. A major part of the organisation's role consists of compiling reliable statistics. IWTO's Market Intelligence Committee produces an annual compilation of the wool market's facts and figures, spanning every area of the sector from farming to retail. The report is known simply as the IWTO Market Information, and is authored by a team of experts led by Poimena Analysis. This team collects and analyses wool industry data and generates charts and tables that explain the latest developments in wool production.
Learn All You Need to Know About the International Wool Industry
You can read a sample chapter from the IWTO's Market information document or purchase the entire document here.
For more information on the wool industry around the world, take a look at the many fact sheets, statistics and guidelines on IWTO's Wool Resources page.